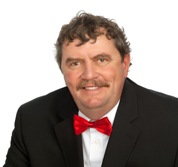 Site Safety Inc. provides training to safety professionals to understand risk with world-class methods.
The company also provides consultants for field sites to assist clients with safety management, risk identification and control, incident investigation and reporting.
A cornerstone of the business is evaluating health and safety management systems toward acquiring and maintaining Certificates of Recognition. The company utilizes the Energy Safety Canada COR audit protocol across all industries.
David Howe is the president and managing director of Site Safety Inc., consulting in the environments of aviation, marine, oil and gas, construction and mining.
David is a leading barrier based risk management analyst and Certified Health & Safety Consultant based in Duncan, BC, Canada. He utilizes the BowTie Method to help clients analyze risk exposure, identify and implement additional controls when there is a possibility for barrier failure.
The BowTieXP risk management tool is a barrier-based visualization of risk exposure and controls for high hazard industries.