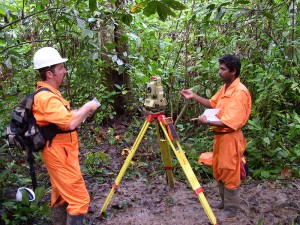 Site Safety Inc. provides safety advisors at field sites to assist clients with safety management, risk analysis, incident investigation and reporting.
Qualifications include Certified Registered Safety Professionals, Certified Health & Safety Consultants and Construction Safety Officers. Our staff are friendly, yet firm and understand communication is a cornerstone of risk management.
Field work areas of expertise:
Petroleum exploration including seismic surveys and drilling.
Mining exploration including seismic surveys, hydrogeological and core drilling.
Construction from earth works for mining shafts to tailings separation berms and buildings.
Current and past clients include BHP Billiton, SNC Lavalin, Devon and Boyd PetroSearch.